Author: Raymer Engineering Corporation | Published on : 30 Oct 2021
Raymer Engineering Corporation – one of the largest manufacturers and suppliers of Solvent Distillation Resin Chemicals Plant in Mumbai, India.
Raymer Engineering Corporation is India's leading Industrial Solvent Distillation Resin Chemicals Plant exporter.
In the realm of industrial processes, where precision and excellence are paramount, solvent distillation plants play a vital role in manufacturing a diverse range of essential products. From resins that empower various industries to adhesives that bind our world together, the importance of a reliable Solvent Distillation Resin Chemicals Plant cannot be overstated. Raymer Engineering Corporation has emerged as a frontrunner in crafting the machines that power these plants, particularly our renowned Industrial Chemical Batch Reactor and Limpet Coil Reactor.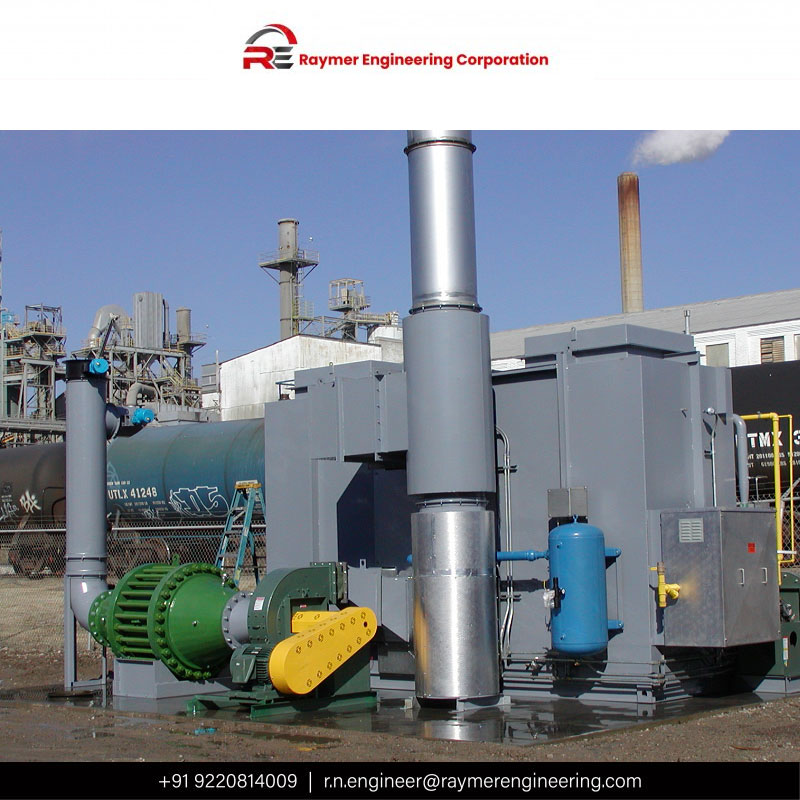 The Vital Role of Solvent Distillation Plants
Solvent distillation plants are the heart of many industries, transforming raw materials into an array of products that are integral to our daily lives. From resins that enhance the durability of coatings and paints to adhesives that bond materials seamlessly, chemical distillation plant is at the core of innovation and progress. In essence, solvent distillation setup are the alchemical workshops that convert chemical components into finished products that shape countless aspects of modern living.
A Universal Approach: Catering to Diverse Industries
Raymer Engineering Corporation's portfolio extends beyond machines; it reflects a commitment to comprehensively serving the needs of various industries. From the manufacturing sector requiring durable resins to the education realm necessitating stationery products, Raymer's offerings cover an impressive spectrum. Our dedication to providing All types of Adhesives underscores the versatility, further cementing the position as an industry leader.
The range of essential products manufactured using Solvent Distillation Resin Chemicals Plant includes Polyvinyl Butyral (Vinbut) – 8075 Resins, known for their robust adhesion and clarity in laminated glass and automotive windshields; Polyvinyl Formal (Vinform) Resins, revered for their chemical and temperature resistance in protective coatings; versatile Polyvinyl Acetate Emulsion (Navmul), a woodworking mainstay akin to Fevicol adhesive; Cresol Formaldehyde (Hicresin) Resin, the backbone of friction material binders; Polyester Terephthalic Acid-based Resin, hailed for exceptional strength in automotive and construction components; swift-drying Air Drying Varnishes for meticulous wood finishing; Polyester Imide and Polyester Amide Enamels, safeguarding electrical applications with heat resistance; renowned Epoxy Resin, a cornerstone for adhesion in coatings, electronics, and structures; adaptable Polyvinyl Alcohol for film-forming across textiles and packaging; Demodour Solutions combatting odors, enriching indoor air quality; vibrant Estermex Enamel, PWA and PVA Thinners facilitating coatings; Aniline Formaldehyde Resin and P+ M Mixture fortifying molded goods; superior Stationery Products supporting learning journeys; Adhesive Tapes & Cloth Tapes serving myriad bonding needs; and UREA Formaldehyde Resin empowering water-resistant wood-based panels and construction. Amplifying this spectrum are Melamine Formaldehyde Resin (Melform) for multifaceted applications, Vinform – 81,83,85 (PVF) Based enamels (Acitem) for enduring finishes, Thalem wire enamels for Hiterpol Based excellence, (Polyurethane) wire enamel for electronic industries, and THEIC Modified Polyester wire enamel for innovation in wiring solutions. Elevate your industry with Raymer's unwavering expertise and cutting-edge solutions.
At the forefront of this transformative process stands Raymer Engineering Corporation, a trailblazing name in the field of manufacturing, supplying, and exporting machinery for solvent distillation plants. With a rich legacy of excellence, the corporation has carved a niche for itself by producing machines that are not only state-of-the-art but also engineered to elevate efficiency and quality.
LET'S TALK ABOUT YOUR PROJECT
We would love to help you with your specialist application, enter your details below; we will
be in touch – no obligation.
About Raymer Engineering Corporation
Raymer Engineering Corporation was conceived in 1973. Since the foundation for meeting the requirements of paint dispersers and manufacturing machines, we have remained committed to fulfilling client's requirements, while developing and sustaining long term relationships with honesty, integrity and respect. Through years of growth, dedication and innovation, we have registered a dominant position as one of the leading manufacturers, suppliers and exporters of Paint Manufacturing Machinery. With the strong support of skilled craftsmen and modern production technologies, we produce a broad spectrum of products such as Sand Mill, Ribbon Blender/Pug Mixer, Sigma Kneader, Twin Shaft Disperser, etc. Our business has experienced tremendous growth as we have continued to add new products and services to meet the demands of a rapidly expanding customer base.
Banking on the principles of continuous development and product improvement policies, we have consistently worked towards offering innovative products to clients. Moreover, continuous improvement of the quality system through continuous monitoring has enabled us to meet the changing needs of industry. Thus, with innovative production techniques and quality intensive applications, we have been able to cater to the process equipment needs of various industries including chemical manufacturing, glass and ceramics, etc., in the national as well as international markets.
Note: Please note that the information on this document is for illustration purposes only as information may vary with individual products, their grade and applications industries or uses and therefore cannot be guaranteed as accurate. © Copyright 2021 © Raymer Engineering Corporation All Rights Reserved (Terms of Use). Recreation of any materials from the site is strictly prohibited without permission. Raymer Engineering Corporation products are sold exclusively through Raymer Engineering Corporation website. Use Terms | Privacy. Please contact us to discuss precise product specifications and requirements and obtain advice on which products are required to suit your exact application needs
[email protected]