Author: Raymer Engineering Corporation | Published on : 30 Oct 2021
Raymer Engineering Corporation – one of the largest manufacturers and suppliers of Sigma Mixers (Kneader) in Mumbai, India.
Raymer Engineering Corporation is India's leading Industrial Sigma Mixers (Kneader) exporter.
Sigma Mixers (Kneader) Supplier
Raymer Engineering Corporation is one of the leading manufacturers, suppliers, and exporters of Sigma Mixers (Kneader), Sigma Kneader Mixer, Sigma Mixer with Extruder Screw in India. These machines are manufactured from high-quality materials that are sourced from trusted and reliable vendors. Sigma Mixers (Kneader) are manufactured at our premises using quality tested components in compliance with industry quality standards.
Sigma Mixers (Kneader) is a heavy-duty mixer specifically designed to produce uniform mixing and kneading of highly viscous materials available in stainless steel construction also and the system is provided with a closed jacketed arrangement for handling heating or cooling applications.  Sigma Mixer is available in capacities of 5 litres – 500 litres with power support of 1 HP – 30 HP.
Raymer Engineering Corporation Sigma Mixers (Kneader) are used in applications where highly viscous materials like different kinds needed to be manufactured like Paint, Polymers Plastic, Putties, Plastic, Chemical, Dyes & Pigments, Pharmaceuticals, Printing ink, stiff pastes, flush colours, brake lining compounds, adhesives, polyester Compounds, resign, soap, PVC coatings, Magnetic Tape Coatings, Ceramic, Rubber compounds, Confectionery, Carbon Black, doughs, Grease, Lead Storage Battery, Food Products, Fiberglass, & Detergent etc.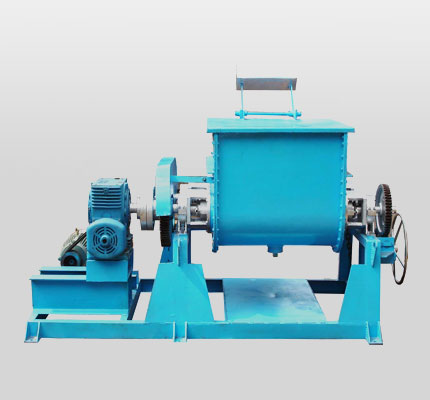 Sigma Mixers (Kneader) Advantages / Features
Sigma Mixer is a Batch Type Mixer.

Blades of sigma mixers are designed to obtain a thorough mixing of high viscosity materials.

Mixing trough and blades are fabricated from mild steel, stainless steel 304 and 316 grade.

Sigma mixers are fixed with Heavy-duty gears to sustain the load of Kneading.

Safety Guards and Grills are provided for maximum safety in sigma mixers.

Sigma Mixers Blades are machined to keep minimum equal gap between through walls and blades.

Teflon Chevron Rings / PTFE braided gland rope to prevent leaking from blade ends.

Discharge by tilting container / bottom gates / flush bottom gate valves / bottom sliding valves.

Tilting by hand liver / hand wheel with lead screw / electrical arrangements / hydraulic systems.

Lifting of lead either manually, with help of counter weights or hydraulically.

Jacketed shell for heating or cooling by steam, oil, water etc. with fiberglass insulation over the jacket.

Spray system for liquid addition / gas purge.

Wireless remote-control operation for toxic materials.

Electric Flame Proof or Non-Flameproof motor/ Hydraulic drives.

Charging and discharging through a butterfly valve.

Manufacturing facility approved by well-known consultants.

Environmentally friendly and high classifying capacity.

Can be manufactured as per Client specifications.
Order the products your company requires, Contact Raymer Engineering Corporation at +91 – 9820544120 or Submit Enquiry Form. For more information on any of our high quality products and Get Quotes within hours.
Working/ Operating Principle of Sigma Mixers (Kneader)
Raymer Engineering Corporation's Sigma Mixers (Kneader) comprises blades, container walls, discharge screw, hydraulic cylinder, liner plates and jacket. A cover arrangement on a sigma mixer is used for heating and cooling applications. In the mixing process, these blades rotate towards each other and the discharged screw is mounted below the blades through which mixed materials are discharged.
In Sigma Mixers (Kneader), the tangential action of mixing and kneading is thoroughly obtained by 'Z' (SIGMA) shaped kneading blades, which rotate at different speeds accurately towards each other producing an effect as to be transferred from blade to blade. Discharge of the mixed product is attained by tilting the container or through the valves at the bottom or by means of an extrusion screw below the container.
The tilting arrangement of the container can be designed for manual operation or may be mechanized using motorized or hydraulic arrangement. For materials of lower viscosity, the bottom discharge valve may be provided on the mixer trough. 
In addition, the screw design eliminates operator exposure to hot materials if the mixing processes are carried out at high temperatures and/or with materials that are toxic in nature. The extruder/screw discharge has an advantage that materials can be directly discharged, extruded, in the required shape or size for further processing.
For Technical Parameters / Specifications, please download Sigma Mixers (Kneader) Technical Parameters / Specifications pdf
Note: Looking for something specific? Customisation is also available with above products. Please specify in the Enquire now page
*Prices shown above are provisional prices and may change due to different market conditions for latest prices please Contact Us at +91- 9820544120 or send enquiry through the Enquiry Form to get the final price within hours.
Applications of Sigma Mixers (Kneader)
Raymer Engineering Corporation's Sigma Mixers (Kneader) are extensively used in to produce highly viscous materials like paints, chemical, polymers plastic, dyes & pigments, putties, plastic, pharmaceuticals, stiff pastes, adhesives, printing ink, polyester compounds, flush colours, resign, soap, PVC coatings, brake lining compounds, Rubber compounds, Ceramic, Carbon Black, doughs, Food Products, Confectionery, Magnetic Tape Coatings, Fiberglass, Grease, Lead Storage Battery, Soap & Detergent etc.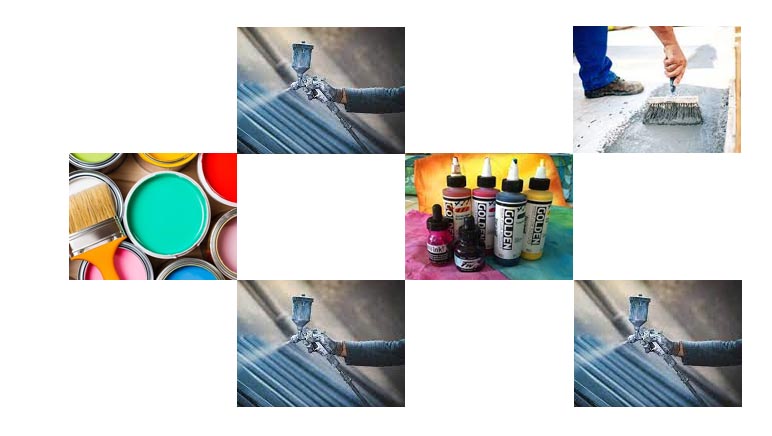 LET'S TALK ABOUT YOUR PROJECT
We would love to help you with your specialist application, enter your details below; we will
be in touch – no obligation.
About Raymer Engineering Corporation
Raymer Engineering Corporation was conceived in 1973. Since the foundation for meeting the requirements of paint dispersers and manufacturing machines, we have remained committed to fulfilling client's requirements, while developing and sustaining long term relationships with honesty, integrity and respect. Through years of growth, dedication and innovation, we have registered a dominant position as one of the leading manufacturers, suppliers and exporters of Paint Manufacturing Machinery. With the strong support of skilled craftsmen and modern production technologies, we produce a broad spectrum of products such as Sand Mill, Ribbon Blender/Pug Mixer, Sigma Kneader, Twin Shaft Disperser, etc. Our business has experienced tremendous growth as we have continued to add new products and services to meet the demands of a rapidly expanding customer base.
Banking on the principles of continuous development and product improvement policies, we have consistently worked towards offering innovative products to clients. Moreover, continuous improvement of the quality system through continuous monitoring has enabled us to meet the changing needs of industry. Thus, with innovative production techniques and quality intensive applications, we have been able to cater to the process equipment needs of various industries including chemical manufacturing, glass and ceramics, etc., in the national as well as international markets.
Note: Please note that the information on this document is for illustration purposes only as information may vary with individual products, their grade and applications industries or uses and therefore cannot be guaranteed as accurate. © Copyright 2021 © Raymer Engineering Corporation All Rights Reserved (Terms of Use). Recreation of any materials from the site is strictly prohibited without permission. Raymer Engineering Corporation products are sold exclusively through Raymer Engineering Corporation website. Use Terms | Privacy. Please contact us to discuss precise product specifications and requirements and obtain advice on which products are required to suit your exact application needs
[email protected]