Author: Raymer Engineering Corporation | Published on : 30 Oct 2021
Raymer Engineering Corporation – one of the largest manufacturers and suppliers of Ball Mill in Mumbai, India.
Raymer Engineering Corporation is India's leading Industrial Ball Mill exporter.
Ball Mill Supplier
Raymer Engineering Corporation is one of the leading manufacturers, suppliers, and exporters of Ball Mill in India. These machines are manufactured from high-quality materials that are sourced from trusted and reliable vendors. Ball Mill is manufactured at our premises using quality tested components in compliance with industry quality standards.
Ball mills made from stainless steel are efficiently used for fine grinding numerous ores and different minerals from a feed size of 6 mm and Moh's hardness upto 5 to d97< 6um. We integrate special design features in our ball mills for the churning of harder ores that have Moh's hardness between 5 to 8. Raymer Engineering Corporation ball mills almost guarantee no iron contamination maintaining the quality of your products in relation to their colour and dimensions. Apart from this, our Ball Mill is utilized for processing a wide variety of products. Grinding process of Ball Mill ensures a uniform mixture of several components.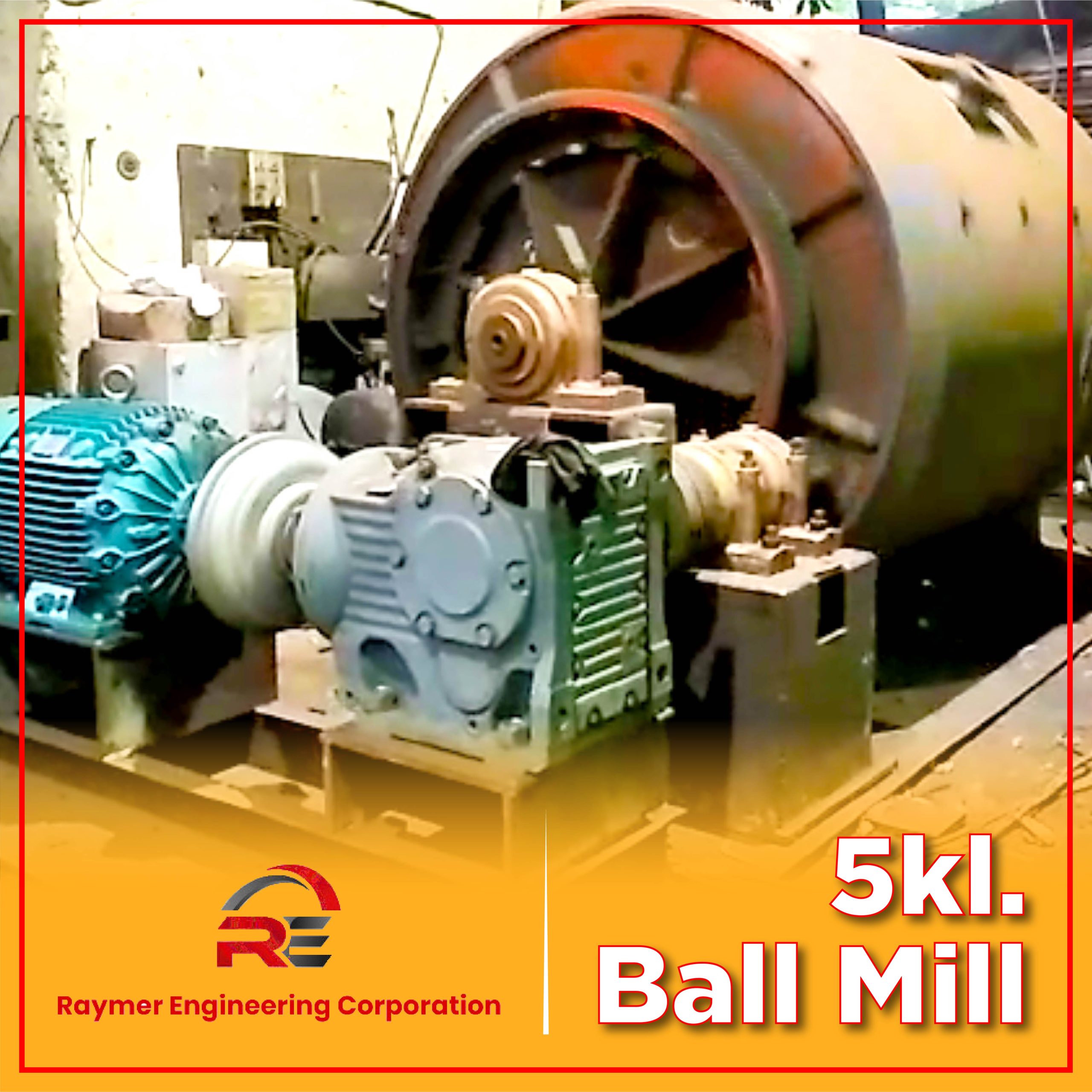 Ball Mill Advantages / Features
High adaptability of raw materials with high production capacity.
Can be used in dry grinding and wet grinding.
Easy to adjust the fineness of the final products as Grinding ratio can be more than 300.
Provided cast side plates and a rolled stainless steel shell with a manhole.
Good abrasion resistance as the hollow shaft in the mill is made of steel casting.
Self-aligning roller bearings with auto-lubricating ring pinion drive.
The liner is detachable and wear-resistant.
Ball Mill start-up with Variable Frequency Drives option.
Offered in Stainless Steel 316, 304 or Mild Steel material.
Manufacturing facility approved well-known consultants.
Easy to install and works efficiently.
Small occupation area low investment cost.
Low operation cost and long service life.
Good final product quality and easy to maintain.
Can be manufactured as per Client specifications.
Available options of special milling media and liners as per client's requirements.
Order the products your company requires, Contact Raymer Engineering Corporation at +91 – 9820544120 or Submit Enquiry Form. For more information on any of our high quality products and Get Quotes within hours.
Working/ Operating Principle of Ball Mill
A ball mill comprises a hollow cylindrical shell rotating about its axis. There are two ways of ball mill grinding namely the dry way and the wet way. Ball mill is partly filled with balls (made in chrome steel / stainless steel / rubber / ceramic). The internal portion of the shell is generally lined with an abrasion-resistant material like rubber or manganese steel. The material feed is given into the mill through the trunnion and is discharged through a grate with a controlled rate achieved with the help of screws. Ball mill is a very effective machine for fine powder grinding and key machine for grinding after the crushing process for given material.
Raymer Engineering Corporation Ball Mill is used in processing enamels, cement primers and emulsions. Apart from this, our Ball Mill is utilized for processing a wide variety of products. Grinding process of Ball Mill ensures a uniform mixture of several components.
For Technical Parameters / Specifications, please download Ball Mill Technical Parameters / Specifications pdf
Note: Looking for something specific? Customisation is also available with above products. Please specify in the Enquire now page
*Prices shown above are provisional prices and may change due to different market conditions for latest prices please Contact Us at +91- 9820544120 or send enquiry through the Enquiry Form to get the final price within hours.
Applications of Ball Mill
Raymer Engineering Corporation Ball Mill is extensively used to grind various kinds of mineral ores and other materials, or to select the mine. Ball mill is also widely used in the manufacturing industries, such as paint manufacturing, enamels manufacturing, cement primers, Silicate, Fertilizer, Biotechnology, Cement, Ferrous Metal, Non-ferrous Metal and Glass Ceramics. Ball mill can be efficiently used for the dry and wet grinding for all types of ores and other numerous grindable materials.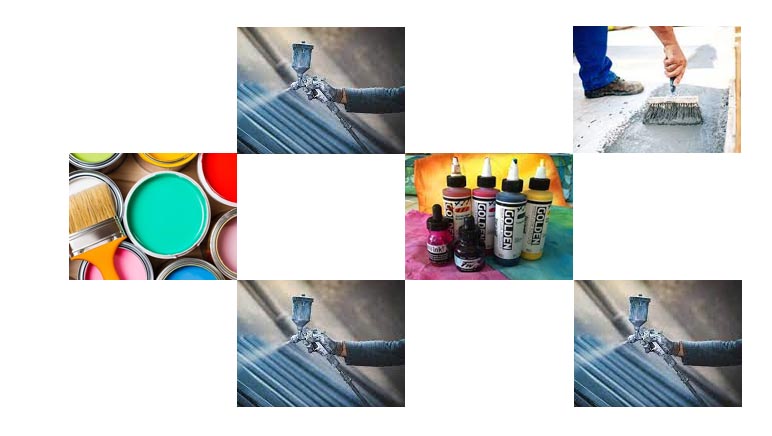 LET'S TALK ABOUT YOUR PROJECT
We would love to help you with your specialist application, enter your details below; we will
be in touch – no obligation.
About Raymer Engineering Corporation
Raymer Engineering Corporation was conceived in 1973. Since the foundation for meeting the requirements of paint dispersers and manufacturing machines, we have remained committed to fulfilling client's requirements, while developing and sustaining long term relationships with honesty, integrity and respect. Through years of growth, dedication and innovation, we have registered a dominant position as one of the leading manufacturers, suppliers and exporters of Paint Manufacturing Machinery. With the strong support of skilled craftsmen and modern production technologies, we produce a broad spectrum of products such as Sand Mill, Ribbon Blender/Pug Mixer, Sigma Kneader, Twin Shaft Disperser, etc. Our business has experienced tremendous growth as we have continued to add new products and services to meet the demands of a rapidly expanding customer base.
Banking on the principles of continuous development and product improvement policies, we have consistently worked towards offering innovative products to clients. Moreover, continuous improvement of the quality system through continuous monitoring has enabled us to meet the changing needs of industry. Thus, with innovative production techniques and quality intensive applications, we have been able to cater to the process equipment needs of various industries including chemical manufacturing, glass and ceramics, etc., in the national as well as international markets.
Note: Please note that the information on this document is for illustration purposes only as information may vary with individual products, their grade and applications industries or uses and therefore cannot be guaranteed as accurate. © Copyright 2021 © Raymer Engineering Corporation All Rights Reserved (Terms of Use). Recreation of any materials from the site is strictly prohibited without permission. Raymer Engineering Corporation products are sold exclusively through Raymer Engineering Corporation website. Use Terms | Privacy. Please contact us to discuss precise product specifications and requirements and obtain advice on which products are required to suit your exact application needs
[email protected]